WIRE FORMS
MACHO Engineering Industries manufactures precision wire forms to specific angle and length requirements with our high-speed CNC wire formers for different industries and various applications. Our CNC machines helps us in maintaining consistent precision, accuracy and repeatability for small or large volumes of wire form orders. Our capabilities can also be used to produce small orders also which are normally not suitable on an automated platform. We provide ranges of finishing options for wire forms, which includes surface treatment, plating and cleaning for our customer's requirements.
Our vast industrial work experiences, advanced manufacturing techniques, and expertises has helped us manufacture, and deliver customer wire forms solutions at exact tolerance specifications mentioned by our clients. Our latest CNC machines are capable of manufacturing simple and complex wire forms to meet diversified solutions for our client requirements. We can produce various wireforms like flattened round wire, rolled round wire, tempered wire, spring guard, flat guard, nylon guard, etc.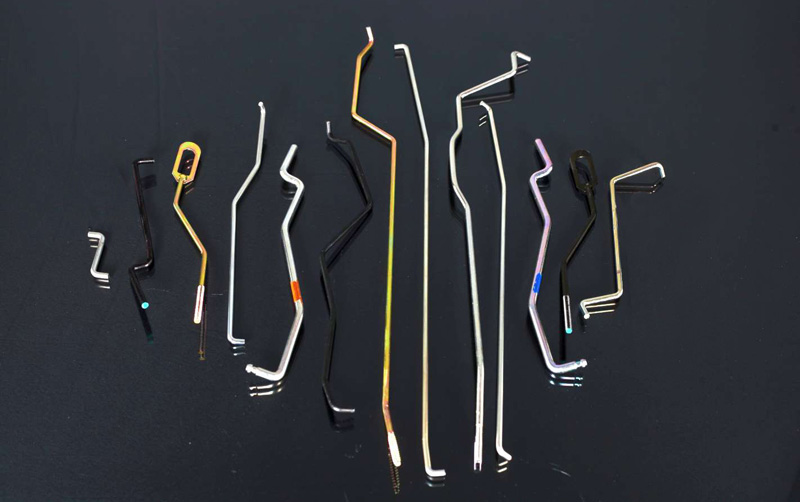 Our CNC controlled wire forming machines can help us easily setup from a product drawing or sample within a few hours to manufacture. In addition to our modern CNC wire forming facility we also have the expertise to produce hand-crafted wire forms for prototypes or small order requirements. We also help our customers in solving their complex design issues and provide solutions to help them in significantly reducing cost savings on tooling, manufacturing, assembly costs and material usages.